The documentary explores the current import and consumption of seafood within our modern...
FISH & MEN won the coveted Jury Award for feature documentary at the 15th Annual...
"The average American palette really needs to diversify." A trailer is out for a fascinating documentary film titled Fish & Men, which first...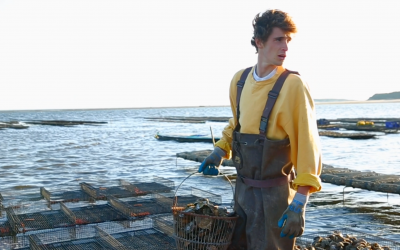 The documentary Fish & Men will come out on DVD, VOD and digital sellthrough Sept. 14 from Virgil Films. Today, 91% of fish is imported, as the...
The 2020 Coronado Island Film Festival saw FISH & MEN become the only film to...
It's okay. You can still eat sushi. As far as Darby Duffin and Adam Jones' Fish &...
"Fish & Men​" Facing the consequences of a demand-driven seafood economy, pioneering...
Join the Newsletter
Subscribe to our Fish & Men newsletter to get up-to-date news and information on screenings, press, and the documentary's impact.
Contact Us
Contact us to schedule a screening for Fish & Men or if you're interested in becoming an ambassador to spread the movement.